5 things I've learned about the FT-86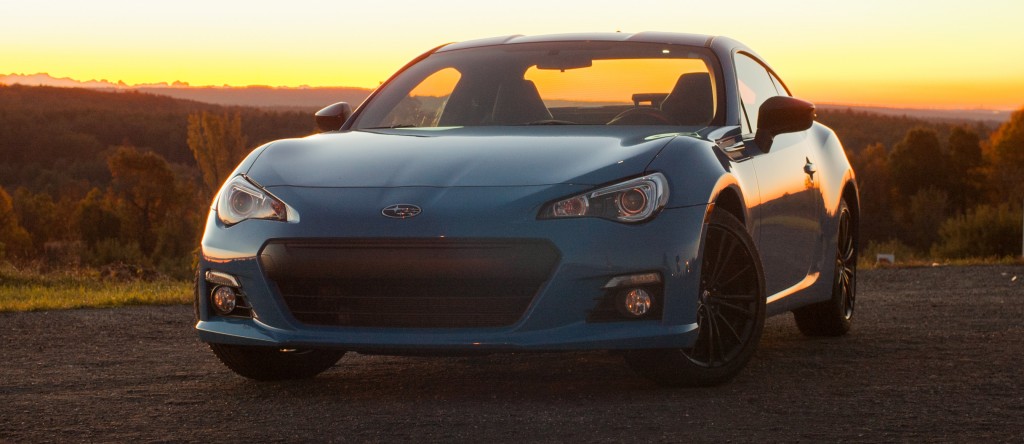 Everyone learns at their own pace, and this has been my personal journey. The Scion FR-S and Subaru BRZ were hotly anticipated. What enthusiast doesn't want more affordable, capable coupes to choose from? The FT-86 platform, jointly developed by Subaru and Toyota, promised to deliver, and they mostly do.
Yet, I have found these cars to be a letdown. The performance potential is there, but the calibrations are disappointing. That a car so right on paper could be so opposite my tastes in practice is a painful lesson in vehicle setup. If you need 2 doors, 4 seats, and a roof for less than $30,000, the FT-86 is the only RWD coupe with chops, unless you want to go all musclecar-y.
While my hopes didn't match up with reality, here are some things I learned that may stop you from making a mistake:
You need the right shoes - the friction point of the clutch isn't communicated clearly through the pedal, and clunky footwear dulls what feedback there is. I found it much easier to heel/toe in my Nikes (or barefoot) than I did in my Keens, as well. There's a whole bunch of electronic throttle fuckery going on, too, so it's actually kind of hard to drive this car smoothly no matter what your footwear. Note to automakers: I don't need your electronics to help me take off from a stop or shift. It puts the car and the driver at odds with each other.
Life begins after 5,000 RPM - And it doesn't end for a while after that. Wind that tach needle around and the engine gets loud and snarly as it (finally) begins to pull with gusto. And it continues to get loud. And louder, and even when you think you should shift, there's more left. The key is to wait until the light in the tach face starts blinking before shifting, so you can start the rush from 5K again.
The torque hole is real - and it's possibly more aggravating with a manual transmission. I've driven more automatic FT-86 models than manuals, and the lack of gearbox involvement with an auto lowers the bar so much to begin with that the sag in the dyno plot is less of an issue. But with a manual, you expect more immediate response. Instead, you'll snap off a downshift, put the pedal down and get…nothing. The engine will sound like it's diligently working, but there's no shove from the seatback. Not even when you get frustrated and put the pedal all the way down. This thing gains revs like it's got a 30-pound flywheel. One quickly learns that skipping down two gears is where the action is.
It doesn't need more of anything - Power, grip, roll stiffness, they're all held in ideal balance. Add more of any single trait and you risk upsetting the delicate balance that makes the FT86 both exciting and benign. Clearly, the chassis is not the car's limiting factor, it could easily cope with a lot more power. But then, you'd need grippier tires and that would raise the handling limits. In the current setup, traction and progressive power delivery work together as a fuse for driving danger. This is a car you can catch before you get caught short. More power and grip would just run you out of talent, run you off the road, and ultimately, be way less fun. Ever try commuting in a Corvette, for example?
It's an ideal trainer, and it's already a classic - The physics of driving are on clear display in the BRZ and FR-S. This car teaches  you how to drive with confident competence. The crisp styling is understated enough to look great two decades hence. There's no exotic stuff here, just solid fundamentals. That's the kind of car that's going to be satisfying to drive forever, and can help even old hands learn a thing or two.
The FT-86 cars are not perfect, but there are few vehicles capable of connecting drivers so closely with the act of driving.